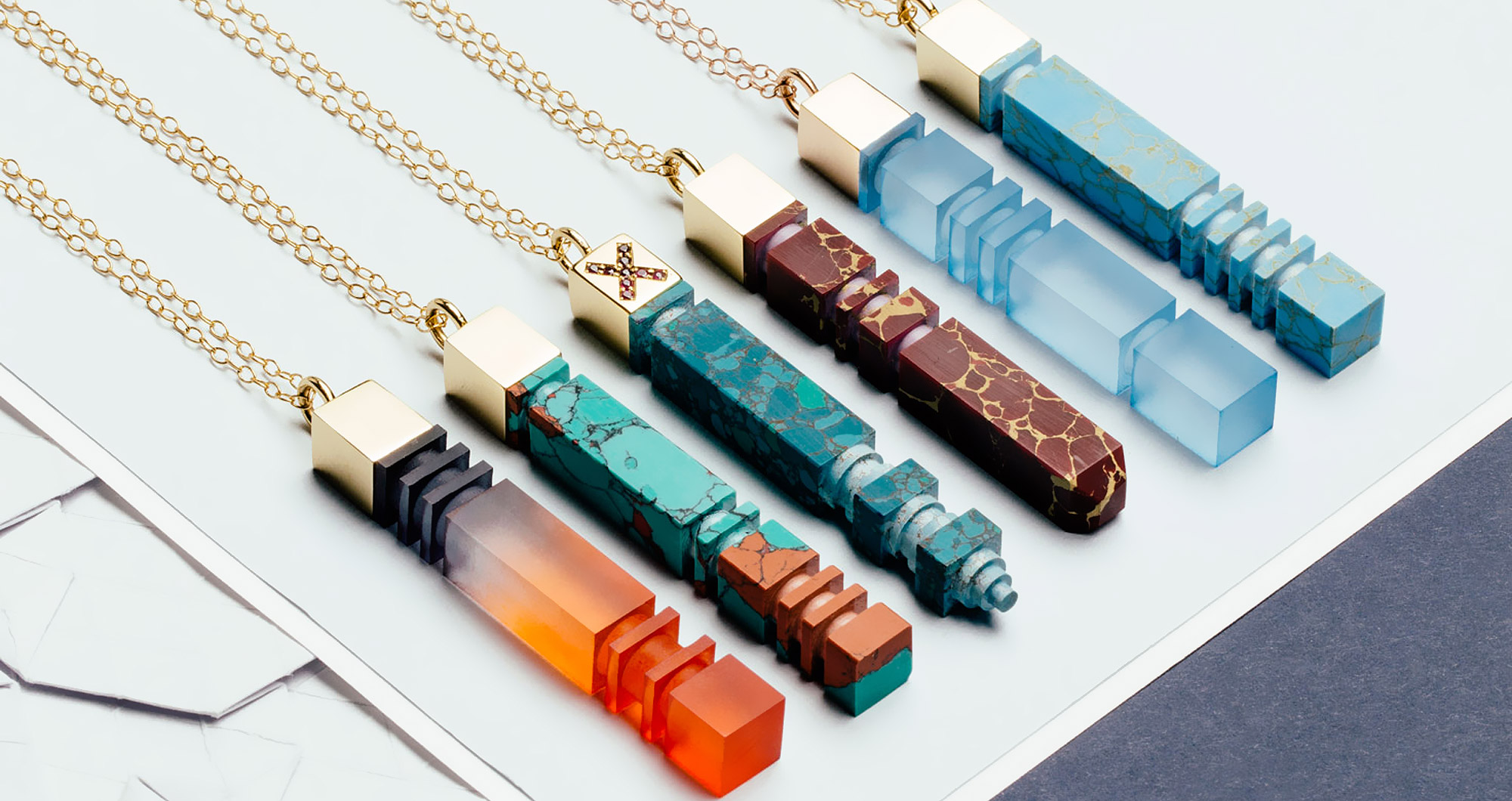 After graduating from the Royal College of Art Lily Kamper founded her London based jewellery label creating pieces that reflect her love of unusual material combinations and designs that embody modern luxury. Each piece of contemporary jewellery is hand-turned on a lathe from blocks of resin and Perspex. Lily's love of colour is shown throughout the collections with each piece of Perspex dyed by hand with each colour mixed individually.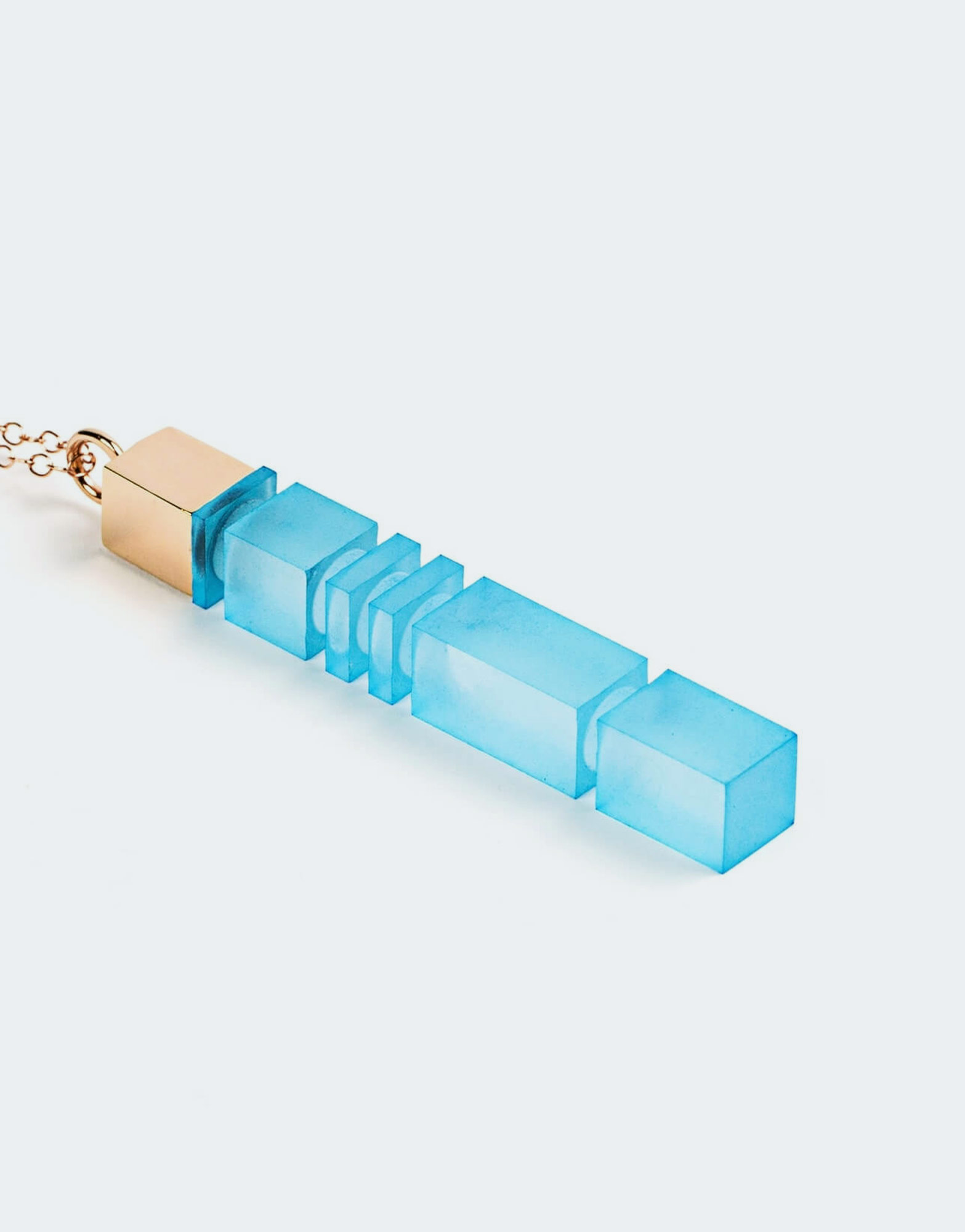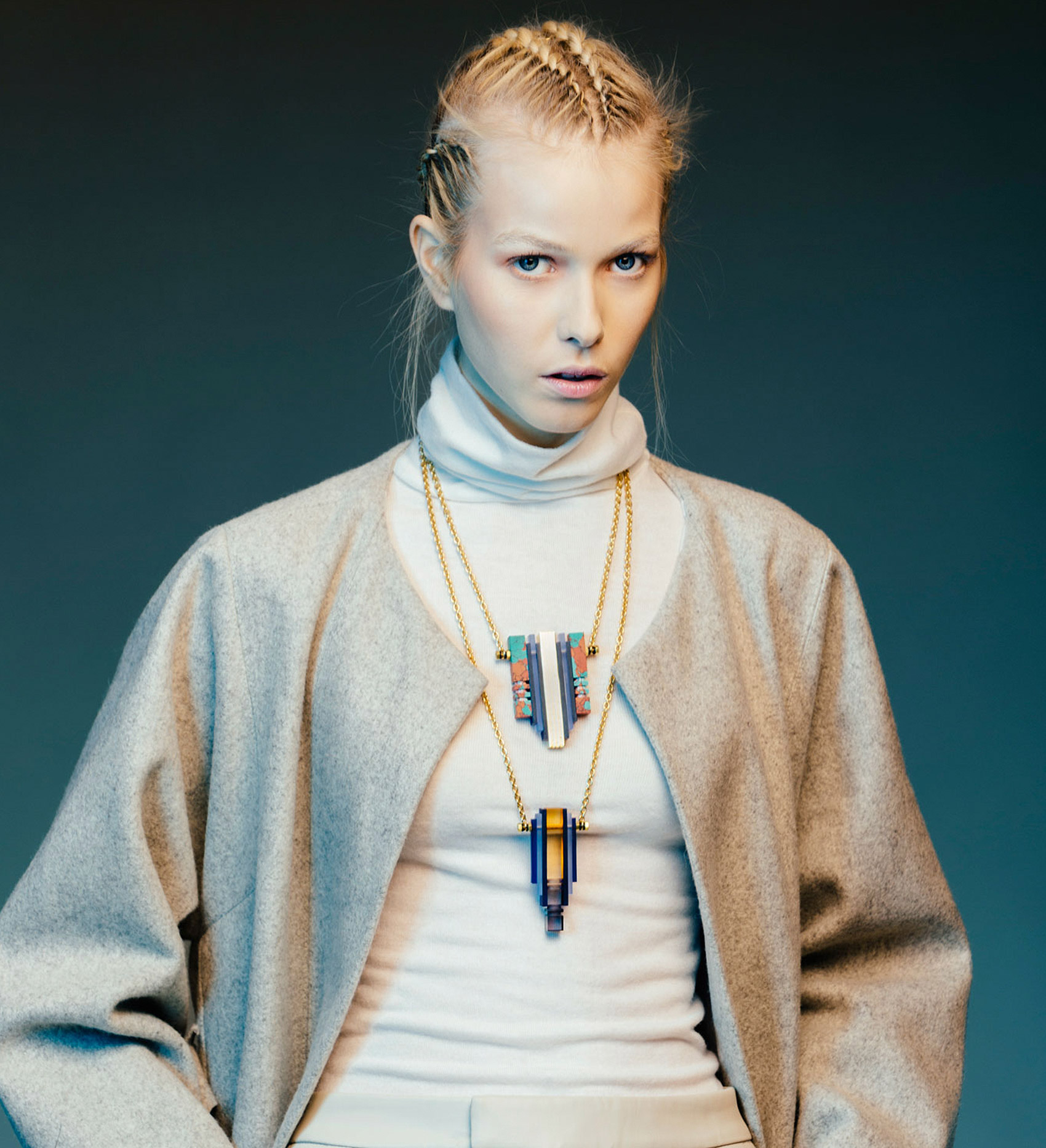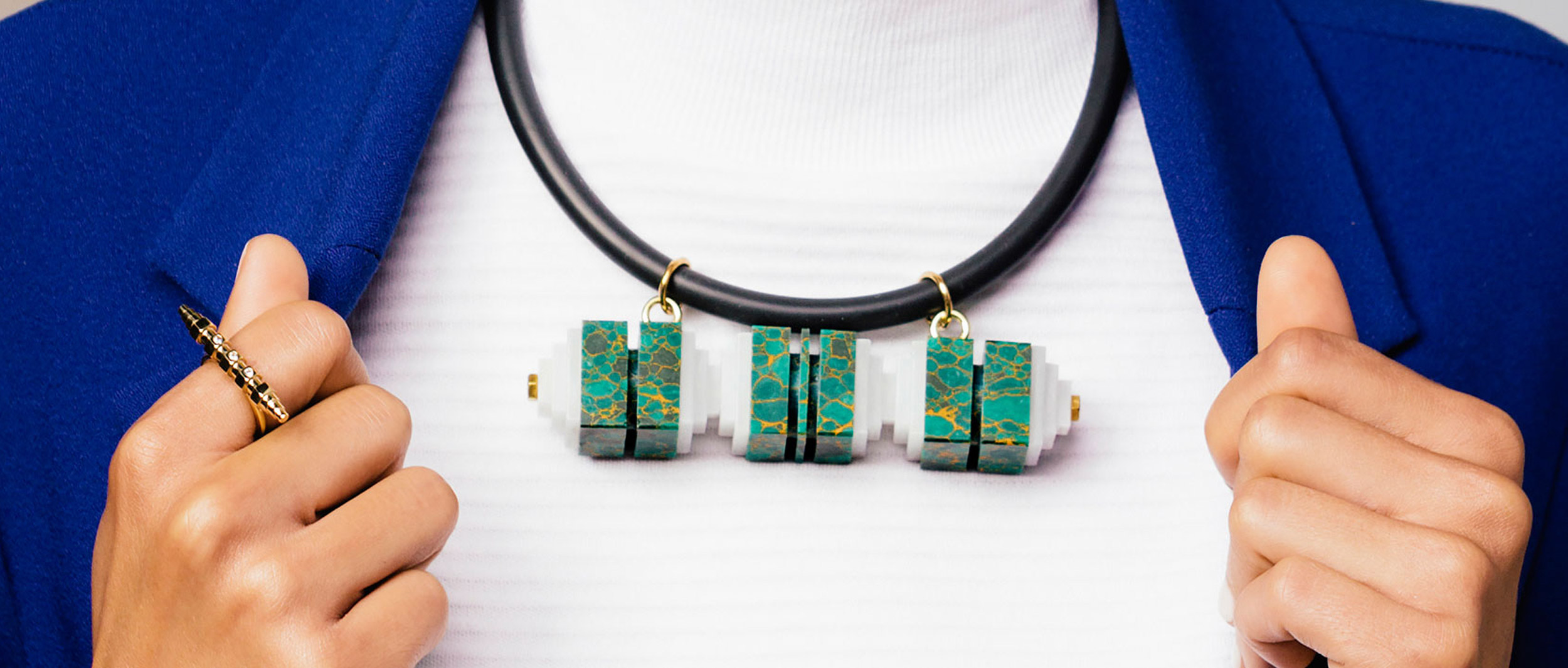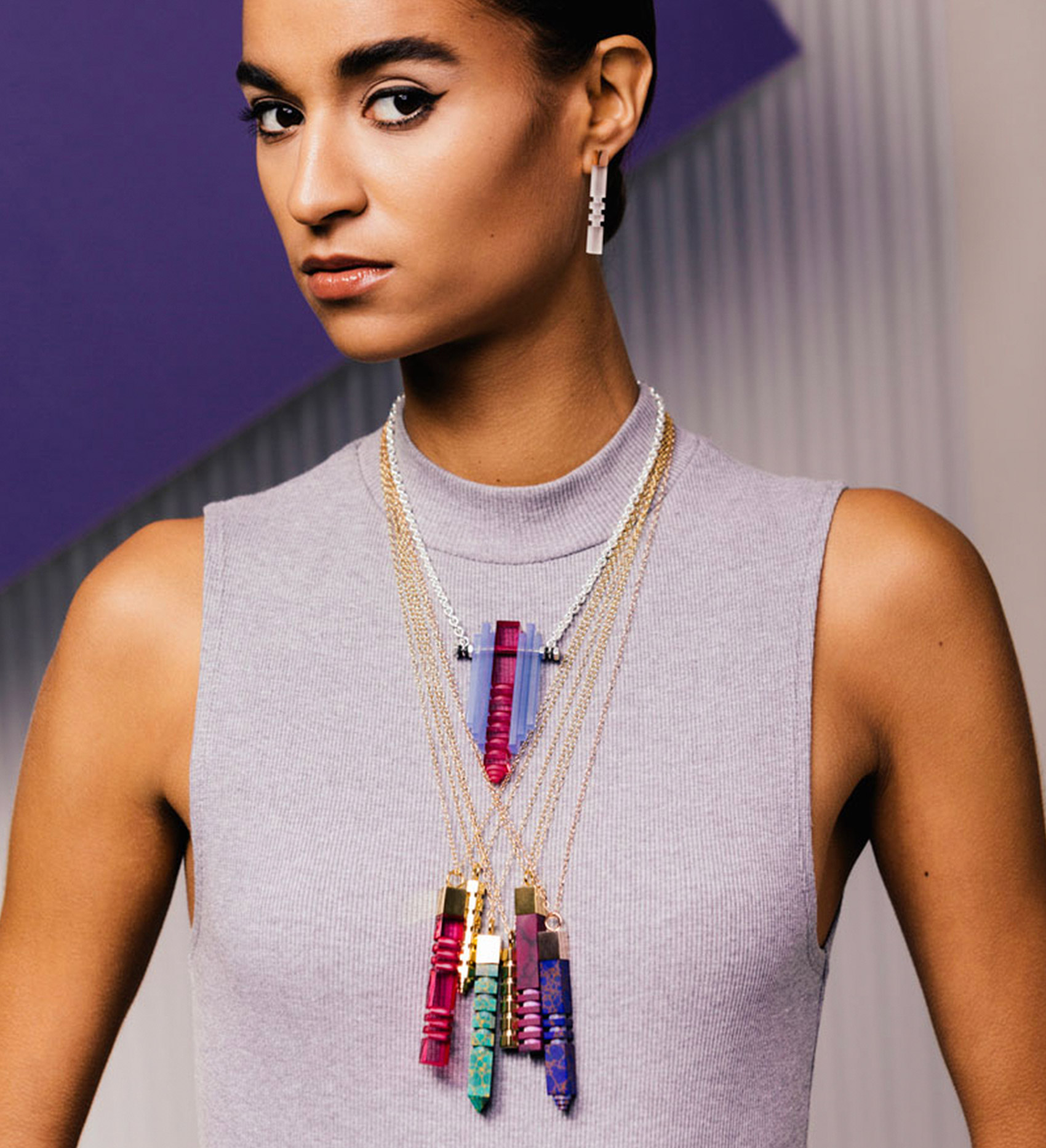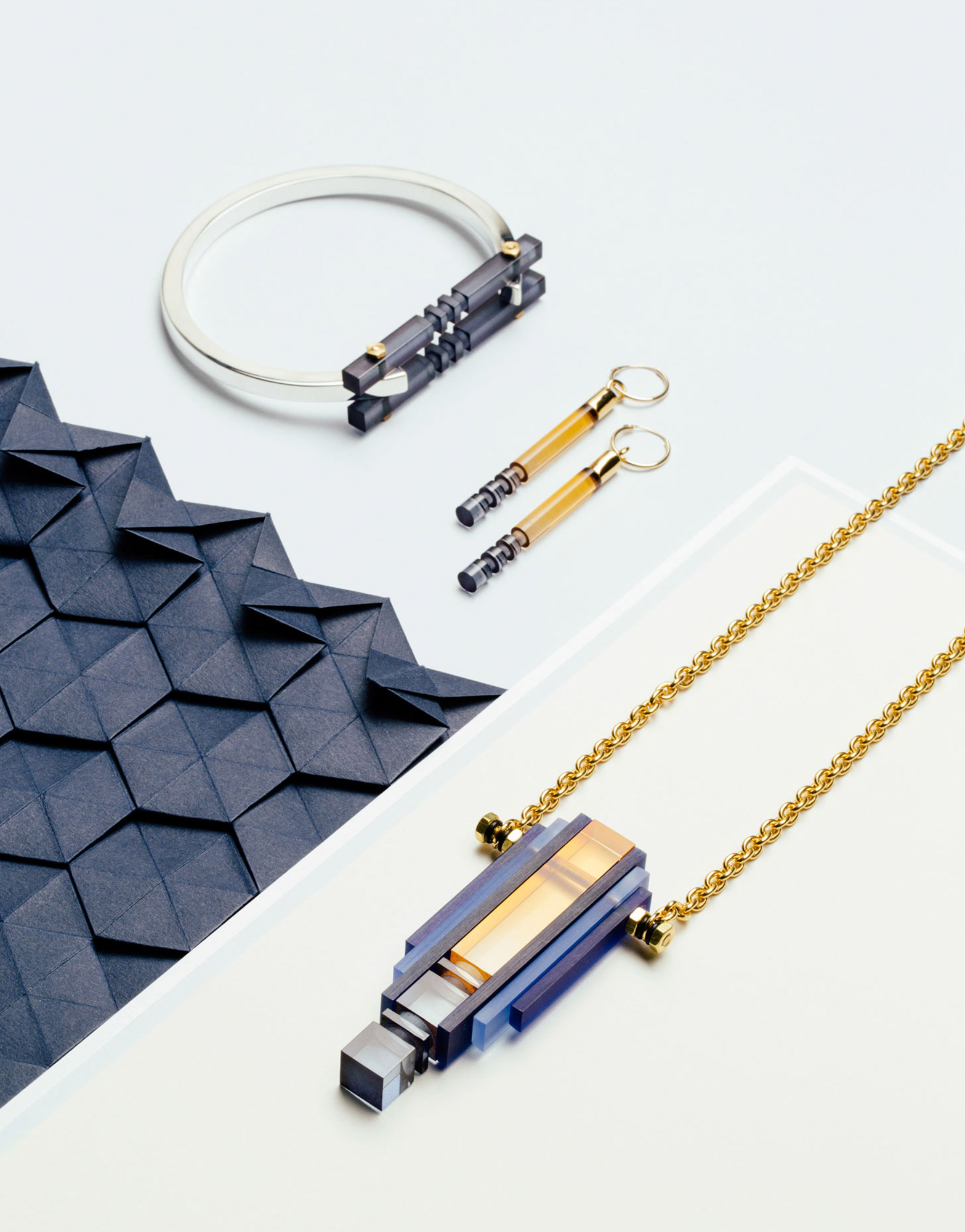 "Inspired by architecture, pyramids and temple structures, I use combinations of hard and soft materials such as printed leather, etched metal and dip-dyed and lathed perspex."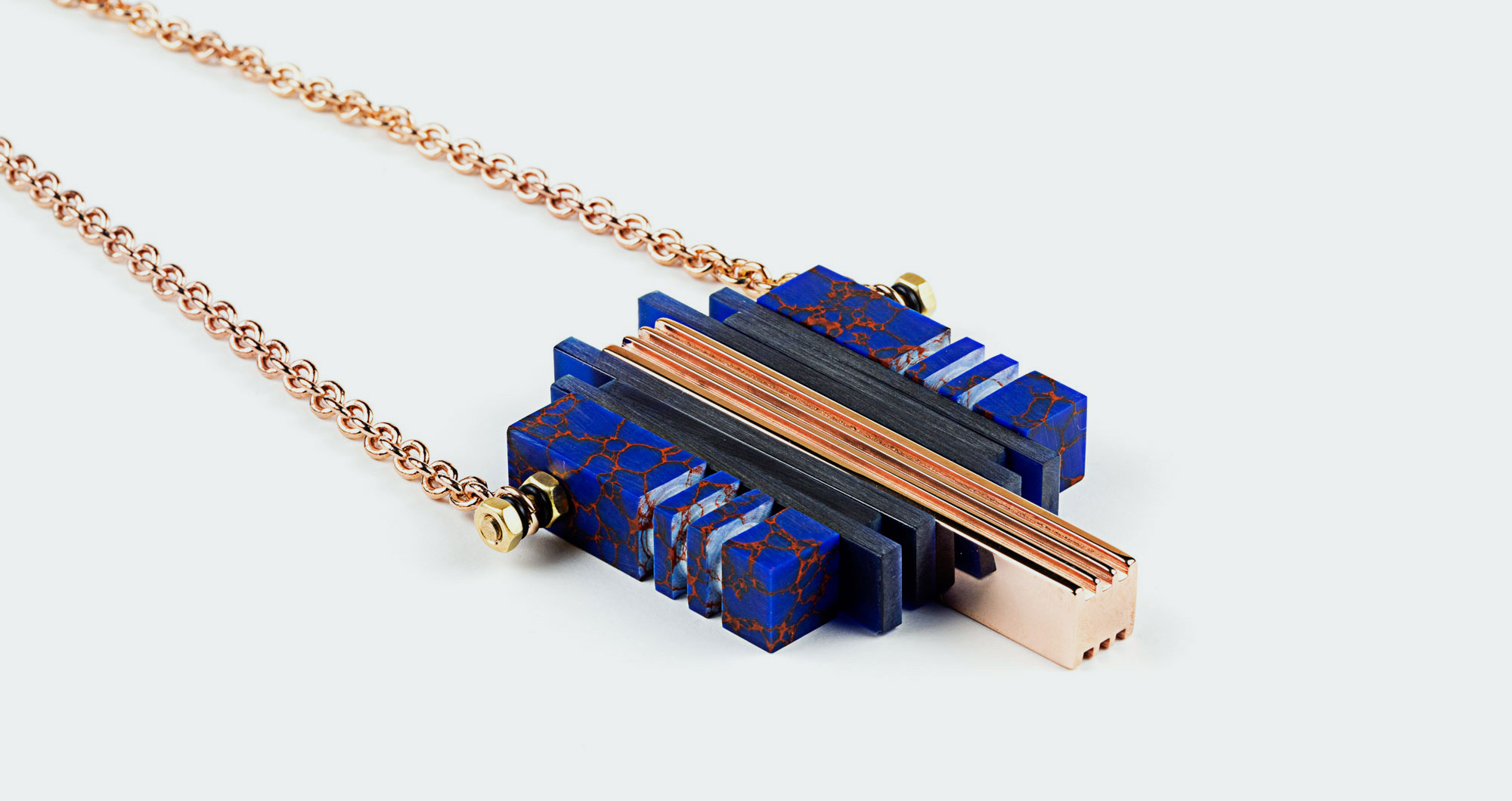 A selection of Lily Kamper's stunning hand-turned and dyed contemporary jewellery is on display and available to purchase in-store at the new India Mahon Boutique at 12 Montpellier Street, Harrogate.