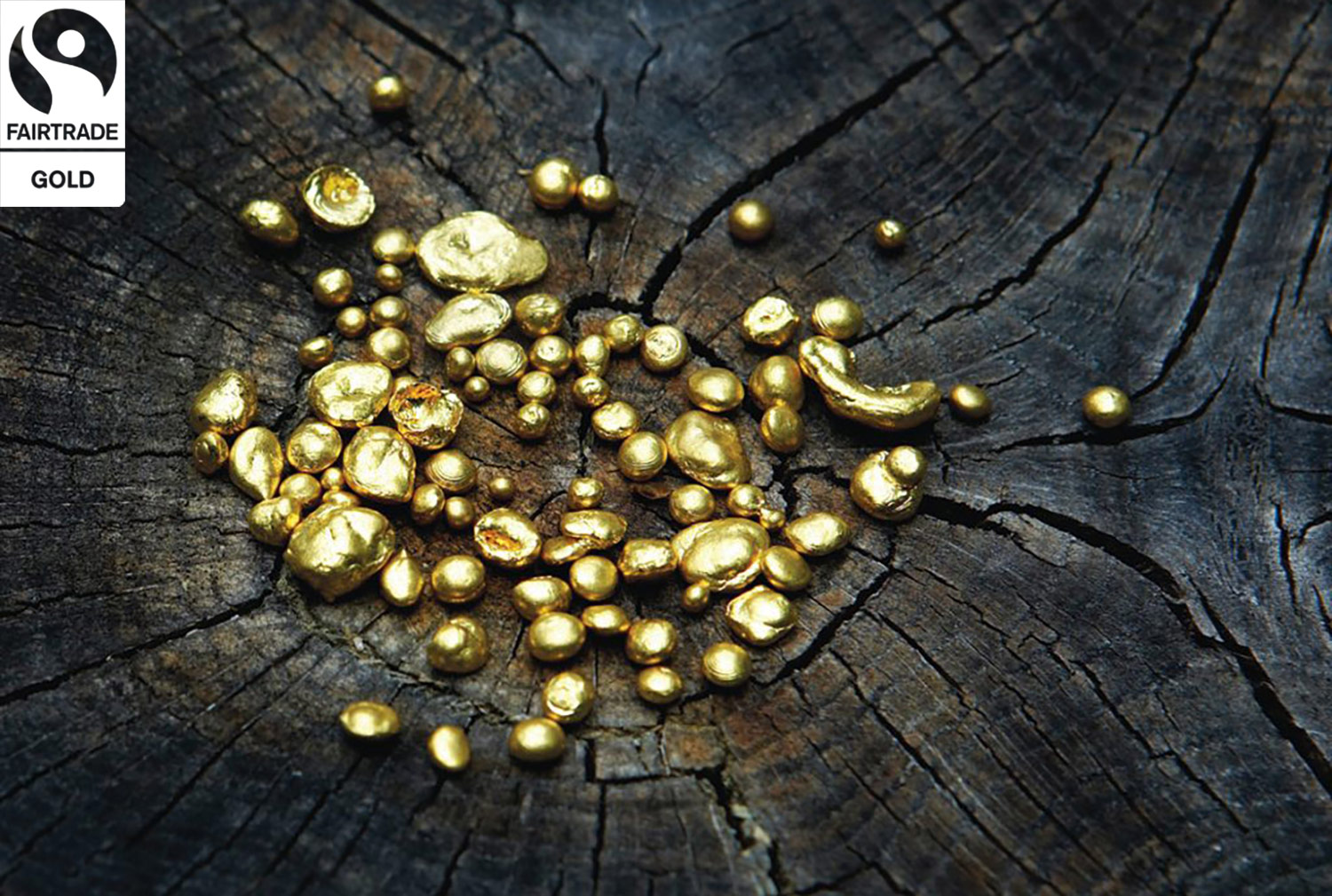 Fairtrade certified gold is the world's first independent ethical certification system for gold.
India Mahon cares deeply about ethical issues which is why all her custom jewellery is handmade using Fairtrade gold. But what exactly is Fairtrade gold and how does fairtrade certification make a difference to miners, their families and communities?
For Fairtrade gold, miners receive a guaranteed Fairtrade Minimum Price and Premium to invest in improving their business or in community projects such as education, clean water and healthcare. Becoming Fairtrade certified, and meeting Fairtrade standards for gold, helps miners to formalise and improve their mining and business practices. This includes strict standards on working conditions, health and safety, handling chemicals, women's rights, child labour and protection of the environment.
Buying Fairtrade gold makes a real difference to the lives of artisanal miners, their families and communities. Jewellery with the Fairtrade gold stamp is extra special. Buying it means you know that the small-scale and artisanal miners were paid a fair price, giving them financial security.
They receive an extra amount of money to invest in building the future of their families and their communities, through education, medical care or environmental projects.
Every piece of India Mahon custom jewellery is made by hand using Fairtrade gold. The new Tourmaline collection is also made using 18ct and 22ct Fairtrade gold.
For more information about Fairtrade gold visit the Fairtrade Foundation at: fairtrade.org.uk or fairgold.org