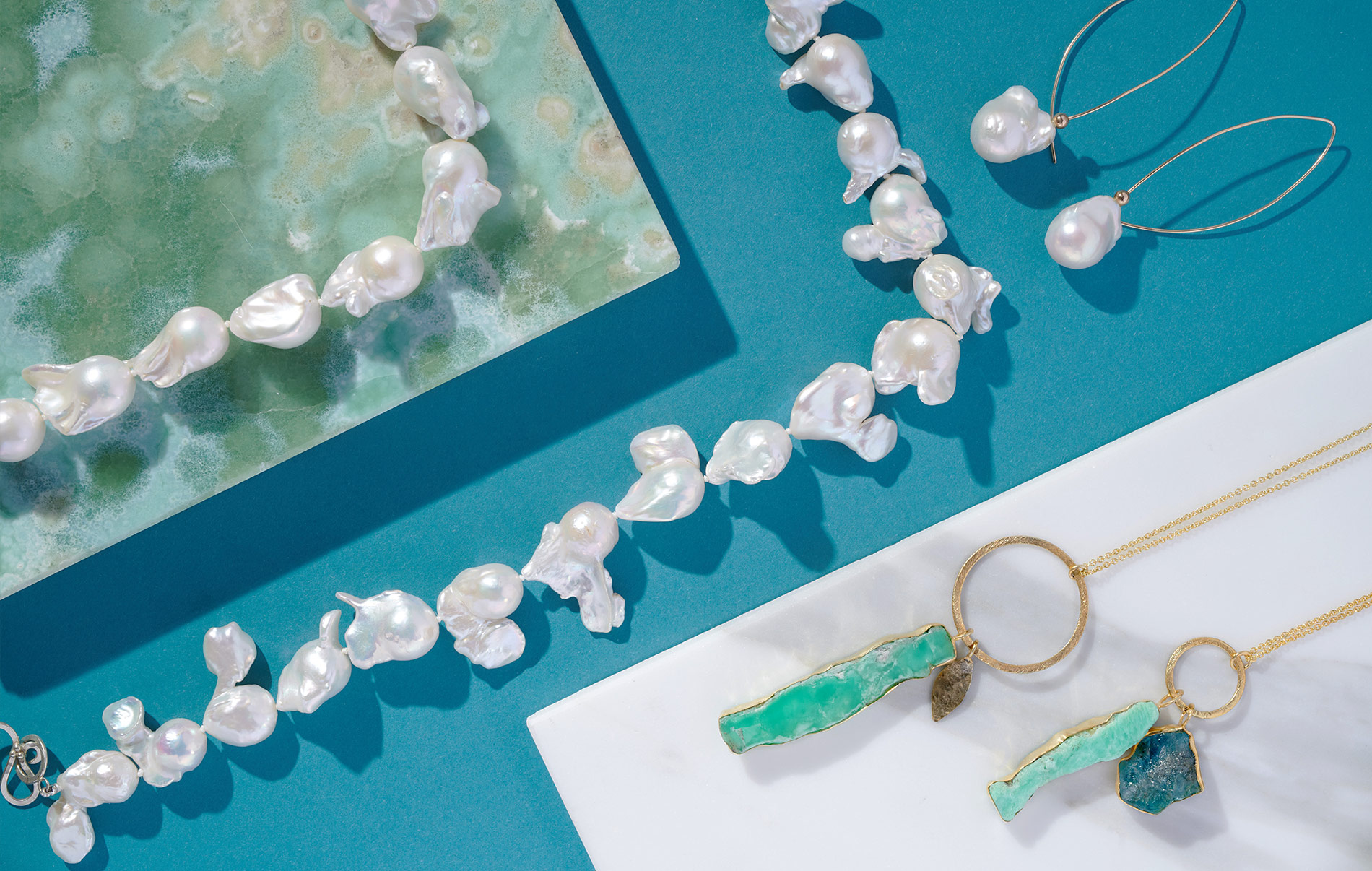 Indian Mahon jewellery has a distinctly elegant and inventive design signature. A fusion of east meets west that unites ethnic opulence with contemporary elegance. Alternative India-inspired design using a vibrant spectrum of authentic gemstones set in precious metals.
The entire philosophy is focused on exceptional quality and bold colour. Quality in design, handmade production, materials, precious and semi-precious stones and a personal approach to customer service.
"I design and make contemporary jewellery for confident fashion-conscious clients that is simple, colourful and eminently wearable, every single day. Each piece of my handmade jewellery is ethical and designed to fit perfectly with today's simpler, more laid back lifestyles."
All jewellery pieces are handmade, crafted with flair and precision and have a beautifully detailed finish. Visit the new India Mahon boutique in Harrogate where India is on hand to talk you through your personal jewellery needs from ready-made boutique jewellery to custom jewellery creations.
India Mahon offers a custom jewellery design service, working with you to create a truly unique and personal piece of modern jewellery. India also works collaboratively with clients to remodel family heirloom jewellery into contemporary every day jewellery, breathing new life into precious vintage pieces.
The new India Mahon boutique is unlike other Harrogate jewellers. It has a wonderfully warm and inviting feminine feel and hosts a calendar of exciting, inspiring and unmissable events throughout the year.