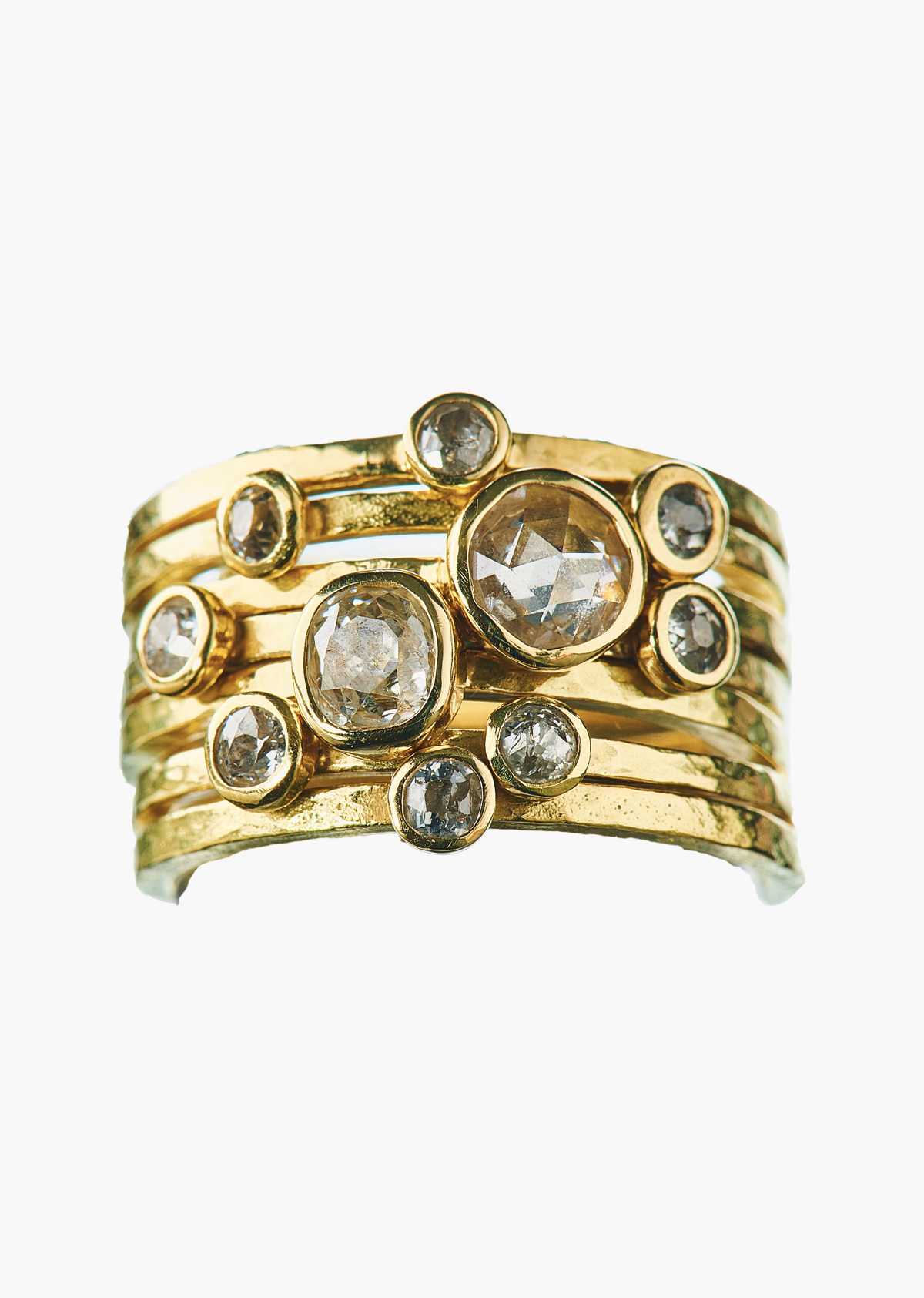 The client was to create something unique, elegant and very simple that she could wear all day, everyday, from her family heirloom diamonds.
Every one of the 11 diamond in this stack are a different size and shape, some date back to the Georgian/early Victorian era, and have themselves been remodelled into all nature of brooches, and rings over time.
I designed and made a very simple organic ring stack in 18ct yellow gold, with various widths of ring, each one hand textured and hammered to create a modern treasure.